The sound of singing birds is a wonderful sign of springtime. However, it is also a sign that nesting birds may be looking for new locations to build homes and sources of food to feed their young. Unfortunately, your house may offer both of these things. Here is a look at some of the issues they cause and a few simple solutions to consider.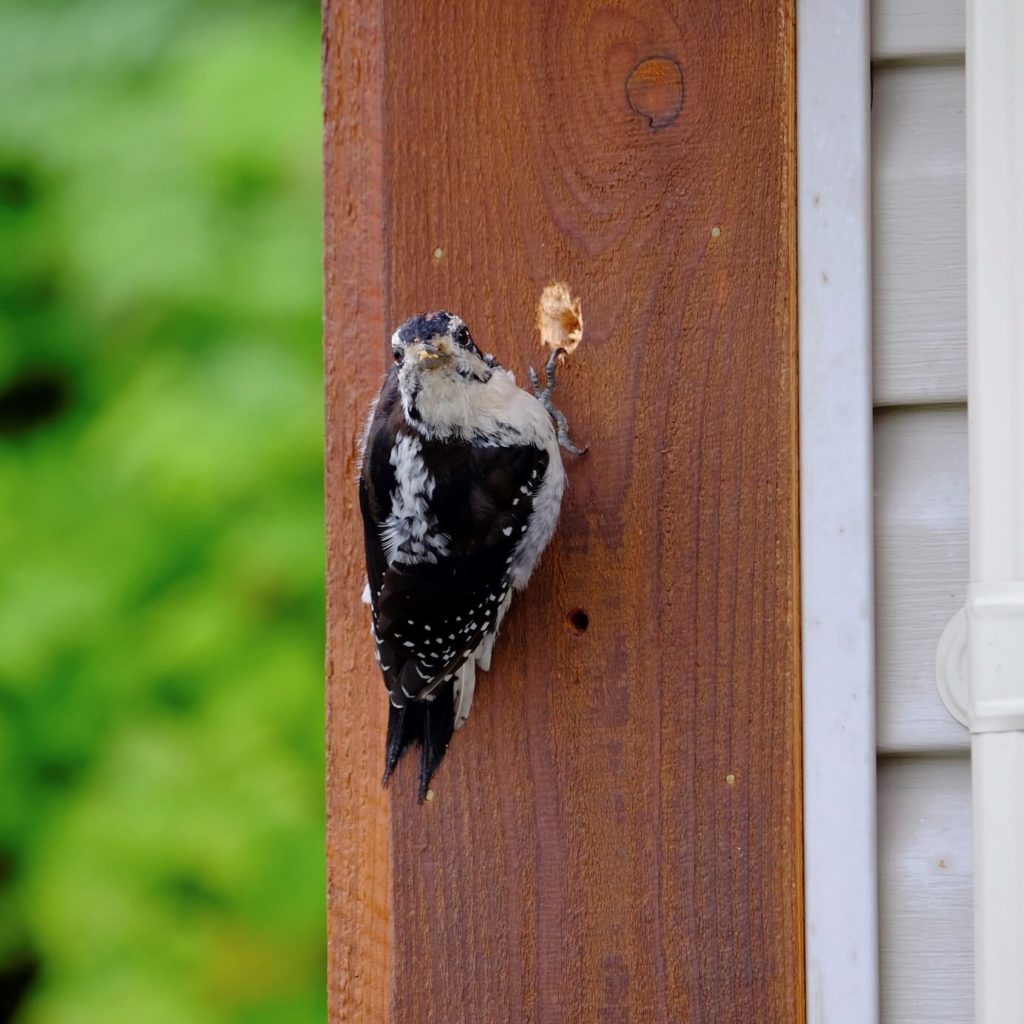 Nesting
There are a few kinds of nests to watch for around your home. They can create a mess that is inconvenient to clean and may cause damage to your home. Most people are familiar with traditional nests built by robins and swallows. These nests typically appear on your eaves. Chimneys are a common choice of location for swifts. They like vertical surfaces and build a nest that can stick to walls and hang down like a purse.
Other birds are cavity nesters. They will find a hole in a tree cavity or cliffside and build a home. These birds may look for cavities in your home as well. Artificial stucco can be carved out by birds and is a common location for cavity nests.
Foraging
Foraging, or searching for food, can also cause problems for a homeowner. This is because the food of choice, wood-boring insects, must be extracted from your home by tearing apart the wood. This is especially true for woodpeckers. These birds are designed with beaks that can hammer into your siding and create large holes in search of insects. These birds can also be a nuisance in the spring when they like to tap on metal chimneys and gutters to attract females. This annoying serenade often takes place right at dawn.
Solutions
There are two main strategies to avoid bird problems– scare them away or prevent opportunity. Owl or hawk statues on a roofline may be enough to scare some birds, and are an inexpensive and common solution. Preventing opportunity is typically a better choice. This means having your home inspected for insects and repaired. Eaves can be sealed to prevent access, and siding should be inspected regularly to prevent cavities. A little maintenance can go a long way in keeping your neighborhood birds in the trees where they belong.