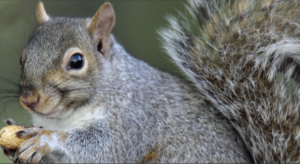 Have the local squirrels decided that your garage, attic, loft, or house is a wonderful place to play? It may seem like a kind gesture to leave these little rodents a warm place to stay, but it comes at a big cost to you.
Squirrels are chewers
Like all rodents, squirrels need to chew to keep their constantly growing front teeth from overgrowing. They must literally gnaw to survive. Squirrels in your home can gnaw at your siding and insulation, causing heat loss. They can gnaw at your roof, putting you at risk for water damage. They can gnaw on your electrical wires, putting you at risk for fires.
Squirrels use homes as toilets
It's not a pleasant thought, but it is important to know that droppings and urine can cause further damage to a home. The liquids can cause water damage to insulation and wood. It can create a moist environment that encourages mold growth. It can also be a place where leptospirosis, a bacterial disease that lives in rodent waste, can be transmitted to the humans in the area.
Squirrels are not neat house guests
Squirrels have no need to be clean in their cavity nests inside of trees. There is little concern that predators will find them if they keep their shell and seed waste in piles inside their home, so this is also how they behave in your attic.
Ready for moving day?
If it sounds to you like it might be time to help your own squirrel family find its way outdoors for good, call your local wildlife expert for squirrel removal. They can help to safely relocate these creatures, assess and close off the entrance points to your house, and help you to identify any damage to your home before it becomes a danger.